Free
Prequel to the U-SAM Sci-fi Thriller Adventure Series – sign up and download it here free…
A scholarship into the elite Federation Moon Base Academy should be a dream come true. Crossing swords with the chancellor on the first day, bullied by other cadets and trapped on a pilotless battle cruiser, about to crash turns U-SAM's dream into a nightmare. Can she survive a life-changing accident and keep her dream alive?

If you like fast-paced, action-packed sci-fi adventures then the prequel to the U-SAM sci-fi series will transport you to the launch pad of Rob Nesbitt's page-turning adventures, and blast you off across a universe of lethal alien worlds, ruthless space pirates and a deadly chase across three galaxies…

Pick up the free prequel to the exciting U-SAM Sci-fi Adventure Thriller series today!

The Visitor – Free paranormal short story – by Rob Nesbitt
I have made a living from the paranormal, and I thought I had full control over my life and my business. That was, until a stranger called in the middle of a seance…  
The Visitor is the first of several short stories I am making available to download free.
– I hope you enjoy it.
Available to download here…
The only catch is that I will ask you to sign up for my author newsletter.
In return, I will send you regular offers of free short stories, free novellas and books and pre-launch details of my future books.
There will be more free short stories available which I will make available through the newsletter.
Thanks, Rob Nesbitt
This is the official Author site of Rob Nesbitt
I am now in the latter stages of my new U-SAM sci-fi series and counting down the launch sequence for November 2020.  It has been a thoroughly enjoyable experience and the best part has been immersing myself into the minds of the characters in the adventures.
I have a fantastic editor who has been a revelation.  She is accurate, meticulous and tells me exactly as it is, which is invaluable.
I have found a great cover designer.  I was going to do the covers myself as I am pretty handy with Photoshop but found it so time-consuming that the writing was suffering.  I think you will agree that the covers really stand out!
I have made the prequel to the U-SAM series free to download.  It is a long short prequel, if that makes sense, as it is almost bordering at being a novella at 14,000 words.
I have done quite a bit of writing in the past and still do a fair amount of content for my other web sites.  I was starting to get itchy feet to get back into writing a new book in a different genre and that itch got so bad I had to scratch it!
My main objective is to chart the progress of my indie author books. I will also be posting useful information to would-be authors so you can see what helped my progress and what didn't.  It's going to be an interesting ride as this has been quite a long time in the planning. 
Please sign up for the newsletter and receive the free prequel to the U-SAM Sci-fi series which will be launched later this year.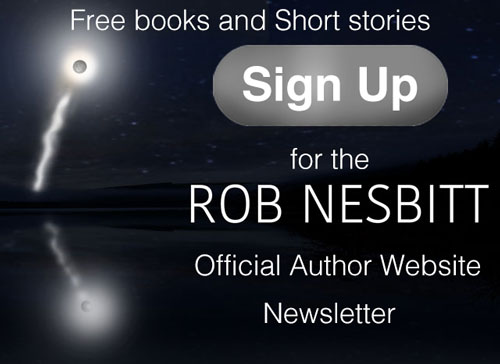 I have plenty of ideas to share and write about and hope this site will build into something you will find really helpful and of value.
If you have any comments about the site (good or bad) or have any questions that I can help you with please contact me through the contacts page.
Thanks
Rob Nesbitt