Brand New Sci-fi Series –  "Moreton Scientific Investigation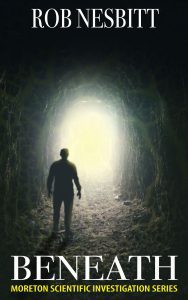 I am delighted to announce that 'BENEATH' the first book in my new Morton Scientific Investigation series is published on Amazon in Kindle, Paperback format and also available on Kindle Unlimited.  
Get your copy here:
And available at all Amazon stores globally
Unlike my successful Young Adult, U-SAM Sci-fi Adventure Series  – this is for the young and older reader and is Earth bound, located in the Cotswolds UK – centering around a team of scientific investigators.  More…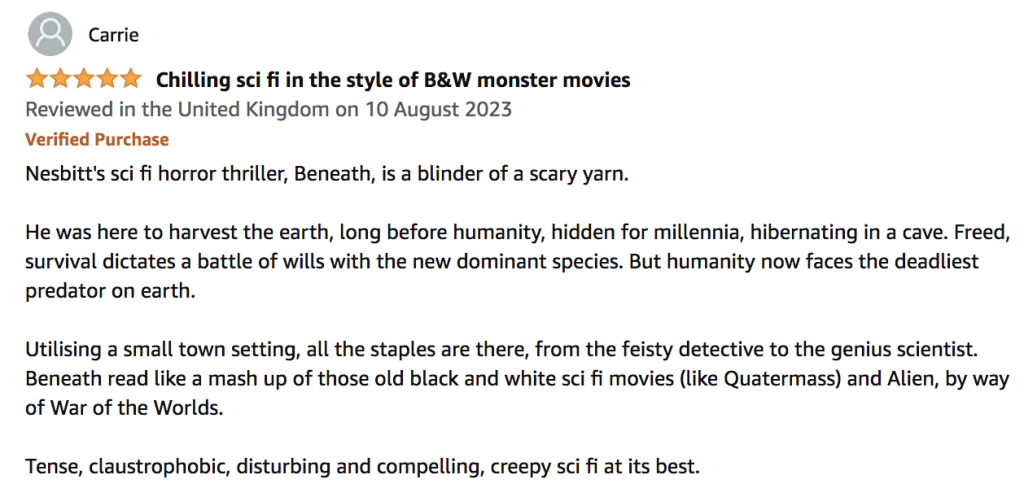 Rob Nesbitt Author Newsletter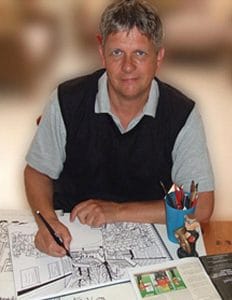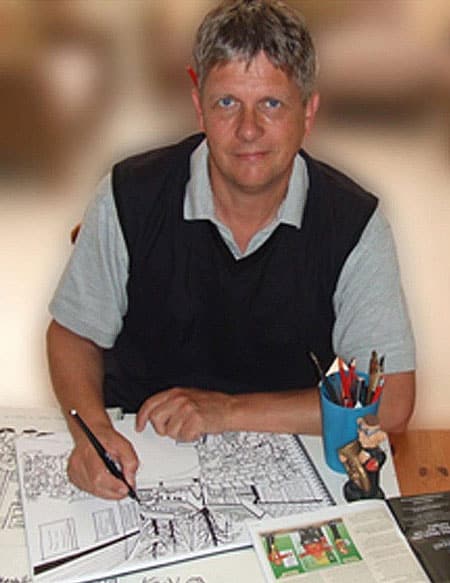 With books 1-4 now published in my Young Adult U-SAM Sci-Fi Adventure series, I am now busily writing book 5.  It has been a thoroughly enjoyable experience and the best part has been immersing myself in the minds of the characters in the adventures.
U-SAM, the protagonist in the series was born out of the idea that most sci-fi books I had read always seemed to have a male lead.  I thought it would be interesting to turn it on its head and not only have a girl hero but another prominent female character, particularly a certain despicable space pirate who you will get acquainted with in Book 1 – Apollo Explorer.
The series centers around U-SAM and her extremely diverse crew, who are thrown together in unusual circumstances and build quite a remarkable team. I am not going to say too much as it would be a spoiler – let's just say they have become some of my very best friends…even though they only exist in print and in my mind.  When I was a kid I had an imaginary friend – now, a lot older, I have an imaginary gang of friends!
I have a fantastic editor who has been a revelation.  She is accurate, meticulous, and tells me exactly as it is, which is invaluable. It is no good being a writer who can't take criticism.  If you only want praise as a writer you're in the wrong profession. I never see getting things wrong as a failure but as a learning curve, no matter how much it hurts!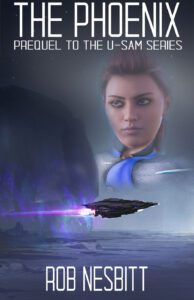 I revamped the entire series covers in June 23 as I am pretty handy with Photoshop and wanted to save myself a small fortune in designers fees.  I think you will agree that the covers stand out! 
The prequel to the U-SAM series is free to download.  It is a 'long, short' prequel, if that makes sense, as it is almost bordering on being a novella at 14,000 words and tracks U-SAM from her first day at the Federation Moonbase Academy through to her first assignment.
I have done quite a bit of writing in the past and still do a fair amount of content for my other websites.  I was starting to get itchy feet to get back into writing a new book in a different genre and that itch got so bad I had to scratch it!
My main objective on this site is to update the progress of my indie author books. I will also be posting useful information to would-be authors so you can see what helped my progress and what didn't.  It's going to be an interesting ride as this has been quite a long time in the planning. 
I have plenty of ideas to share and write about and hope this site will build into something you will find really helpful and of value.
If you have any comments about the site (good or bad) or have any questions that I can help you with please contact me r.m.nesbittauthor@gmail.com  (Sorry I haven't put it as a live link as the spam brigade are always sending irrelevant tripe if I do!)
Thanks
Rob Nesbitt