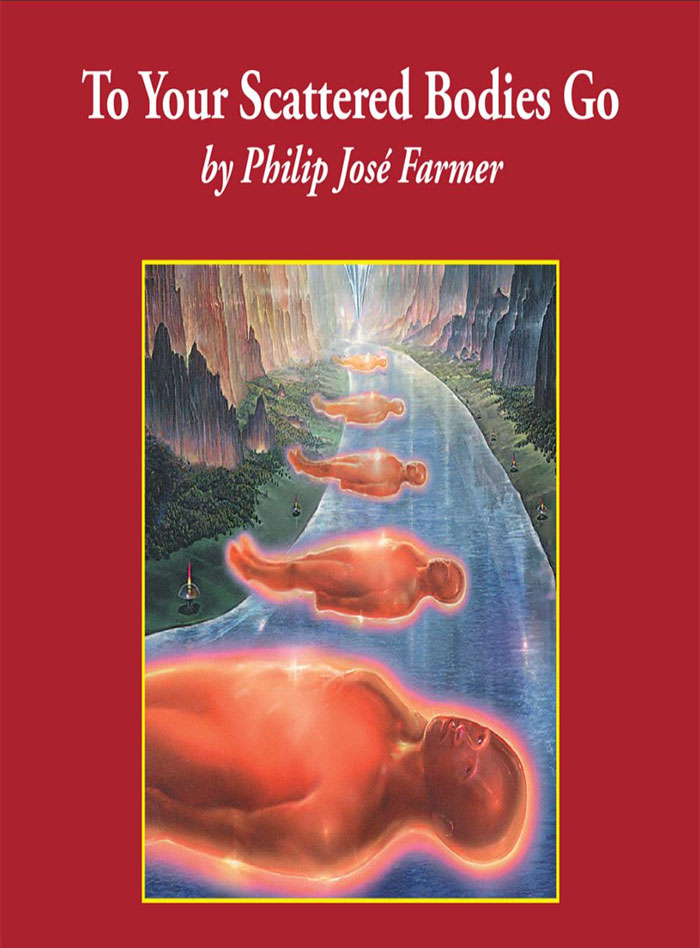 I was recommended this book after asking for classic sci-fi reading suggestions on Instagram.  L J Duncan, whose prequel 'Three Days West' that I recently reviewed, recommended To your Scattered Bodies go, by the American author Philip Jose Farmer.
The title of it had me intrigued immediately and when I looked at it on Amazon I found it was the winner of the 1972 Hugo Award for Best Novel.  As it was quite a long read and having decided to sign up to a free trial of Audible.com I downloaded a free version of the book and started to listen. I wasn't disappointed.
The premise of the story, without spoiling it too much is that the main character Sir Richard Francis Burton (not the late film star!) wakes up in the afterlife or so he thinks.
It is an adventure like no other I have read and although the concept is totally weird it works once you settle into the new 'afterlife' world which is set on a planet where every part of the adventure is confined to an enormous river and the settlements of deceased inhabitants, who are from all ages through history.  
Book Blurb:
All those who ever lived on Earth have found themselves resurrected–healthy, young, and naked as newborns–on the grassy banks of a mighty river, in a world unknown. Miraculously provided with food, but with no clues to the meaning of their strange new afterlife, billions of people from every period of Earth's history–and prehistory–must start again.
Sir Richard Francis Burton would be the first to glimpse the incredible way-station, a link between worlds. This forbidden sight would spur the renowned 19th-century explorer to uncover the truth. Along with a remarkable group of compatriots, including Alice Liddell Hargreaves (the Victorian girl who was the inspiration for Alice in Wonderland), an English-speaking Neanderthal, a WWII Holocaust survivor, and a wise extraterrestrial, Burton sets sail on the magnificent river. His mission: to confront humankind's mysterious benefactors, and learn the true purpose–innocent or evil–of the Riverworld . . .
Philip Jose Farmer has written an utterly compelling, swashbuckling tale of a man's quest to get to the truth of what exactly this version of the afterlife is.
For more information and available on Amazon in Kindle, audiobook, hardback and paperback follow the links below: