I wanted to have a cover that would stand out, carry some elements of the story (which it does) and hopefully draw the eye in to wonder what lies beyond the light. Hopefully I have achieved that.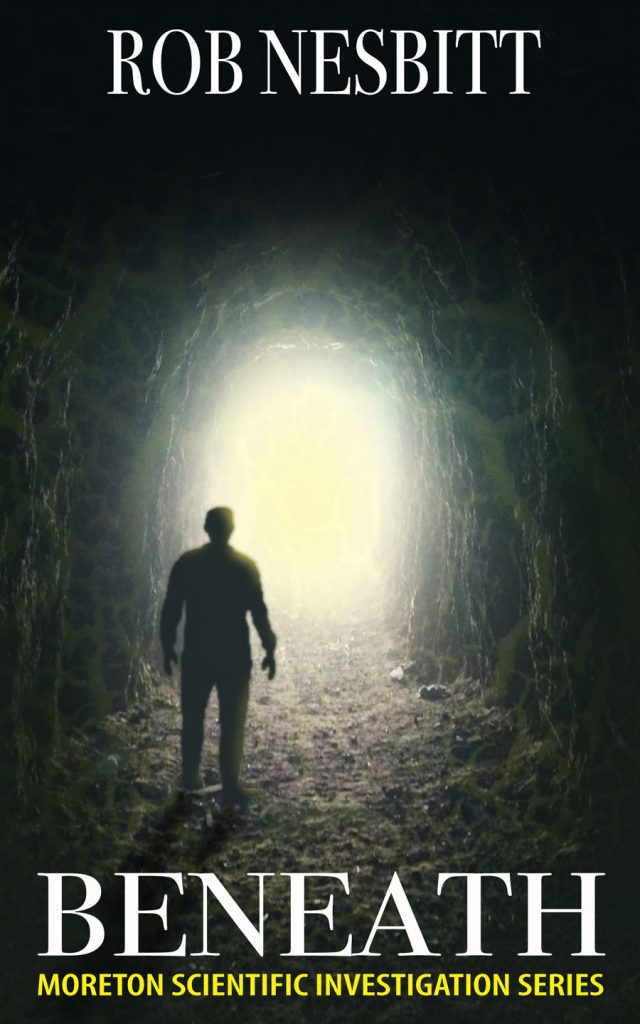 I can now see why book cover. designers charge so much money! It takes hours of blood sweat and tears to get it right.  Thankfully I was in total control as I wrote the book and designed the cover, so any tweaks I needed to do could be done instantly.
The book cover has been through several transformations which, when I look back at some of them, ranged from absurd to ridiculous in many cases! Thankfully, with the help of the vast library of images on Shutterstock I was able to purchase several elements that made up the finished design.
The male figure and most of the shading. and 'mood' elements I created myself in Photoshop where all the elements were combined, positions and blended to give the overall illusion of a man cautiously approaching the entrance to a tunnel to encounter something strange, possibly dangerous or both. 
'Beneath' is ready to publish in the next week and will be available to download as a kindle book and will also be in paperback.