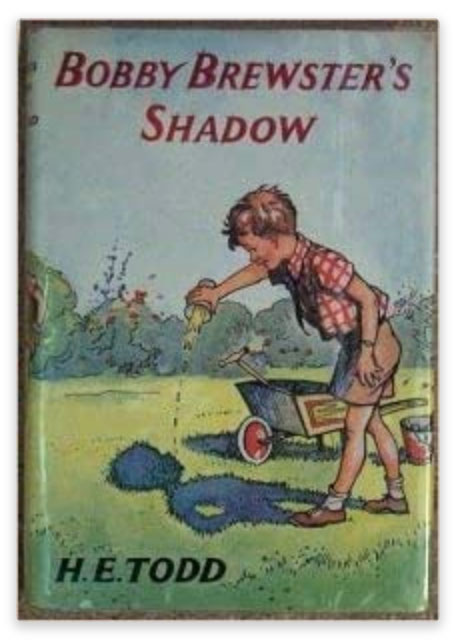 Why do I want to write?  Asking this question can, for many be difficult to answer.  You will probably be doing some time travel in your mind to a point where it was first sparked. 
Perhaps it was from a love of books and reading as a child.  Maybe the thought of becoming financially independent through writing.  The thought of waving goodbye to your 9-5 job.
I posed the same question to myself and the answer was spread over decades. I think it started when a famous children's Author visited my primary school.  My favourite books at the time were Enid Blyton's famous five series and H.E. Todds Bobby Brewster.
During one school assembly, our year was asked to stay behind in the hall. A man walked in and sat on a wooden chair facing us with a book in his hand. We sat in absolute silence wondering who he was.
H. E. Todd
Herbert Eaton Todd (1908 – 1988) wrote a series of 23 bobby Brewster adventures between 1954 and 1987. He also made many appearances on the children's TV program Jackanory and visited libraries and schools across the globe.
I think I must have read every book he had written up to 1970. At that point, I started looking at older books for Young Adults.
As I sat cross-legged on the wooden parquet floor I was mesmerised.  Here was my favourite author reading my favourite book.  It seemed like he was telling me the story and I was the only person in the school hall.  I can still see him reading, hear his voice and smell the school hall floor polish. A treasured moment in my childhood. 
I was the first with my hand up when he asked for suggestions for new storylines and I suggested that Bobby Brewster has an adventure with a goldfish. 
Sounds daft but I had just had a pet goldfish and thought it would be a brilliant story.  Alas, I don't think he ever took up my suggestion!  Here is H.E. Todd reading 'Bobby Brewster and the Cuckoo clock'
I am sure we have all experienced something similar.  Whether it be a play, book or film that has sparked our creative urge.  I have also drawn cartoons since I could lift a pencil.  My mother was quite arty, attending Kingston Upon Thames Art College in the mid-50s.  she encourages me to draw and nurtured my voracious reading appetite.
A career in the fire service
I always wanted to be a professional cartoonist but fate led me in a different direction to the Fire Service.  I spent 30 very happy years putting fires out.
Towards the midpoint of my career, I went on the promotion trail.  Somehow I managed to get promoted to a station officer and decided that I had seen enough of red fire engines and squirting water. 
I moved sideways into the fire prevention department and loved it.  Fire safety involves a lot of report writing and this is where I really started to learn how not to and how to write.
Most report contents were from what is called 'standard paragraphs' which were prewritten by management to create consistency.  But I still had to construct and put together reports with quite a lot of freedom to write my own sections.  Managers vetted every report before they were sent out.
In other words, I wrote and had everything proofread and edited.  Sound familiar?  A couple of years later the kingpin of the Fire Safety Department asked for a volunteer.  It was to write a major policy document setting out the departments plan for the next few years. 
I volunteered and spent a year writing, researching and travelling all over the UK.  I visited other fire brigades to see how they were approaching the same document – 'The Fundamental Review' as it was known as.
My first books
In 1996 while on holiday in Menorca, I sat on the hotel balcony and decided to write a children's book which took years to finish and never saw the light of day. From that initial attempt, I knew that I would eventually write and publish.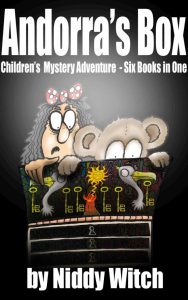 In August 2000 while shopping for furniture in Abergavenny I had a chat with the owner of the shop.  She mentioned that she had written a children book and was looking for a cartoon illustrator. 
The book was, for me a bit too far over the edge for a children's book but I did the illustrations anyway. Christine Williams and I subsequently became really good friends. 
I get on with her so well as she has a completely off the wall sense of humour and is as driven as I am. 
We worked on a collaborative children's fantasy book and 'Andorra's Box' was published on Amazon Kindle a few years ago under the joint pen name of Niddywitch. She calls herself the witch and her husband Fred thought my nickname was 'Niddy'. It's actually Nezzy – my cartoonist name and he has never corrected himself.
Since then we have worked on another two books in the same series and several other madcap projects.  it has been a hoot and more for the joy of creative writing rather than profit.
Reading stories for my children
My daughter Holly was born in 1997 and son Matthew five years later and I have always told bedtime stories, particularly to holly. 
I always got bored reading out of books and made up my own stories about Harry Hedgehog and Sammy Squirrel and their adventures.  It also kept me awake as reading kids books lying on the floor always had me drifting off and Holly shouting at me to finish the story!
Working for a Magazine
My other passion is music and I have played in brass bands since the mid-60s. I had subscribed to brass band World Magazine and in 2002 I saw an article of an artist who had flattened a set of musical instruments and displayed them in the Victora and Albert Museum  (V&A) where they are to this day.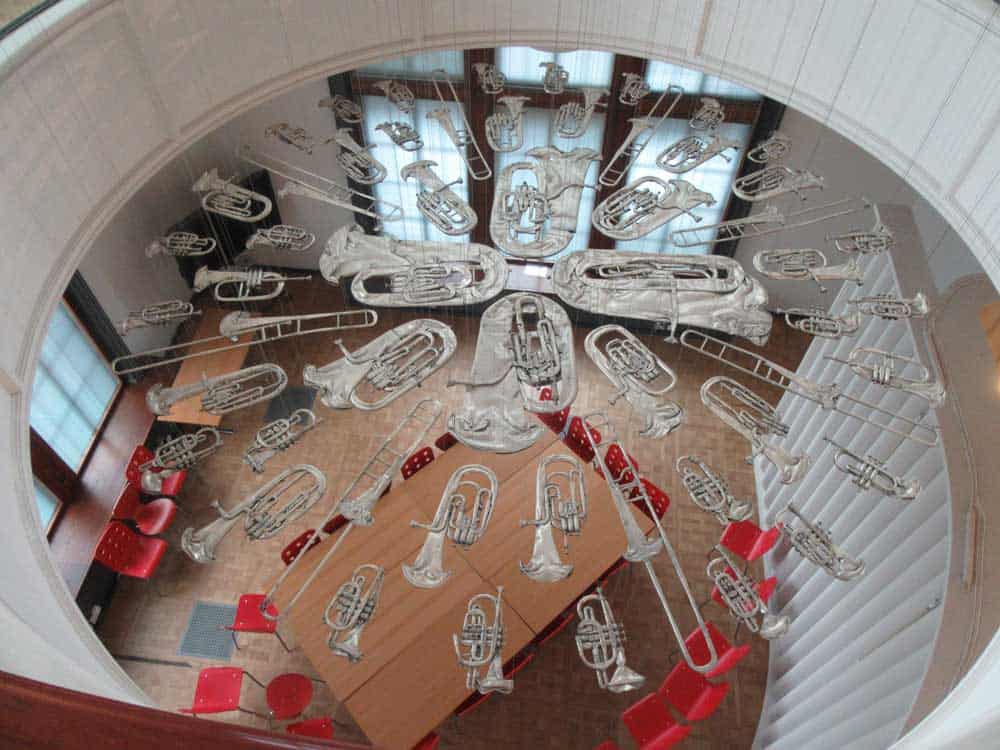 There was an outcry in the brass banding fraternity, as she was seen as destroying useable musical instruments.  I saw it differently and wrote to the Editor with an accompanying cartoon I had drawn to compliment the letter. 
He published the letter and invited me to become the magazine's cartoonist, the position I still enjoy. If you would like to see the full story it's on my Brass Band Cartoon website 'Nezzyonbrass'
The article I provide cartoons for is a satirical poke at brass banding called 'And Another Thing' and was always written by someone else chosen by the editor.  This was quite frustrating as I used to receive the article with a deadline of a day or two.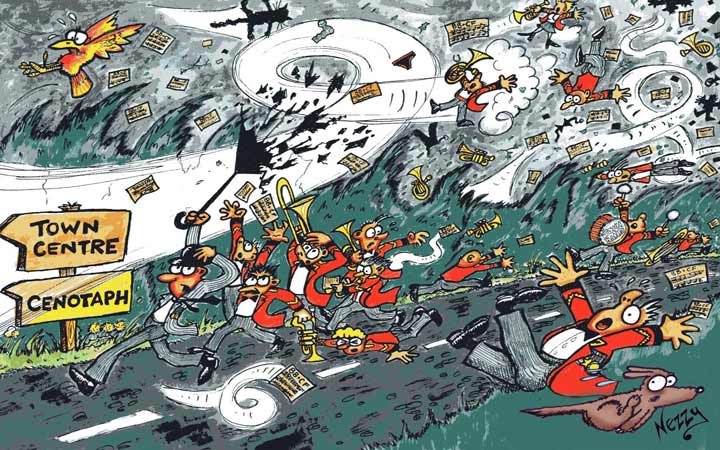 It was with complete joy and satisfaction that two years ago I was given the chance to write the article as well as provide the cartoon.  This has really improved my writing skill and at that point, I decided to write for the adult market.  
Online influencers
I have a couple of people pushing me.  They don't know me personally but they do a fantastic job. 
They are Joanna Penn, a British Author who runs 'The Creative Penn Podcast' that I have followed for the last 4 years and more recently Mark Dawsons 'Self Publishing Show Podcast' with James Blatch which has a wealth of information, webinars, teaching videos and much more.
So here I am.  It took long enough to really take the book by the horns.  In the last few months, I have created this web site, a mailing list with a landing page and will start to promote and get my writing career off the ground! The best part is that I am writing consistently and enjoying every minute!
So back to the original question Why do I write" – because I love immersing myself into other worlds, telling stories and creating is in my genes and has been ingrained over the last 50+ years!
If you would like to join my mailing list and be kept up to date with by forthcoming book launch, promotions, freebies, beta reading requests news, views and useful information please follow this link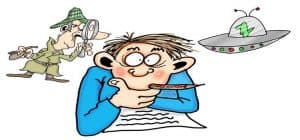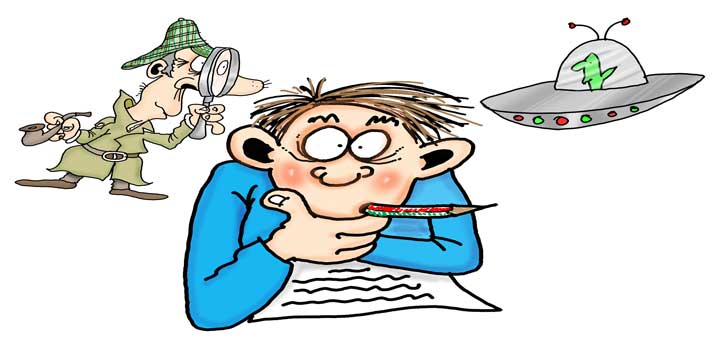 Taking the confusion out of Genres – which one does my book fall into? More…