Finding which genre for the book I am currently writing is a bit of internal debate. I started it with the intention of a Sci-fi genre.  I realise that my book is now a mix of more than one genre which is perfectly normal but I need to clarify exactly what is going on.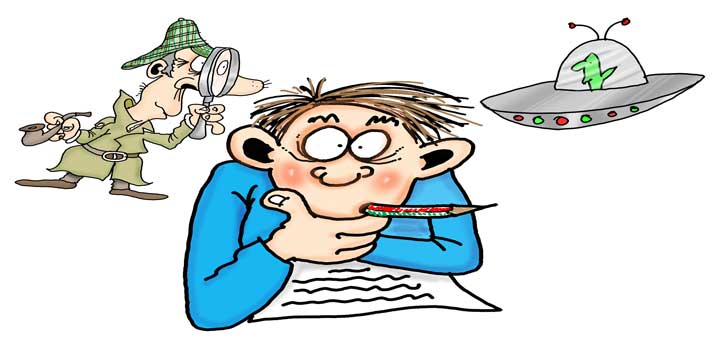 The first page is definitely sci-fi with aliens and a spaceship and all that.  But, it is also a thriller, with a fair bit of action, a touch of horror and a smidge of detective work.
Before I look deeper, is it me, or does anyone else hate the word 'Genre'?  It's a french word with the literal meaning of 'The Kind'.  So why don't we just say that…which kind of book is it?  I can hear the gnashing of teeth – it's just me being Genrephobic! 
Twenty years ago I had never heard it mentioned but now every musician, artist, and writer quotes it…like any other saying that gets latched onto and repeated by a world of human parrots (Back of the net…very much so…blue sky thinking et al) I digress! 
Back to the Genre.  After listening to podcast gurus for years I understand that nailing down the Genre is really important when potential buyers are looking for a particular book.  Keeping to one Genre and not writing different books hopping from romance to mystery to sci-fi to paranormal is, apparently something we as writers should do. I understand all that.
Genre considerations for advertising and promoting the book
My problem is deciding what genres best suit my book when it comes to advertising and promotion.  Would a sci-fi enthusiast be satisfied without action in deep space (as mine is set in the sleepy Cotswolds in the UK?)  The main cast is human set in 2018 with aliens that they need to overcome. 
There is quite a bit of action, suspense and it is a thriller.  That's my thinking but I needed to check against the established definitions to see what each Genre actually is.
Which genre features in the book?
Having read through the book outline again there were several candidates to determine which genres would feature, wouldn't apply and which would be dominant:
Science fiction:
Science Fiction (Sci-fi or SF) 
A branch of 'speculative fiction' – which is a broad area encompassing many genres with features that do not exist in our world. 

Science and technology set in the future

Advanced technology

Space Exploration

Time Travel

Parallel universes

Alien life and technologies
My story fits some aspects but is not set in the future.  However, I don't see how it can't be Sci-Fi even if it is set in the past?
Thriller
Thriller – defined by moods
Suspense 

Excitement

Surprise

Anticipation

Anxiety
My story fits all of the above so it is definitely a 'Thriller'
Adventure
Adventure – series of events usually with danger and excitement
Usually events outside the protagonist's usual life

Often with an element of danger 

Excitement

Usually moves quickly

The pace of the plot is as important as the other elements
My story fits all of the above so it is definitely an 'Adventure'
Romance
Romance – based on romantic relationships
Romantic relationships

Romantic love

Emotionally satisfying

Optimistic outcome
My story fits none of the above.  There is a relationship between the protagonist and his girlfriend which is far from romantic and some flirtation from his assistant.  This is not a romance over!
Mystery 
Mystery – Fiction in which something needs to be solved
Usually a list of suspects

Normally associated with crime 

Clues and red herrings laid in the plot

Can apply to most genres but generally detective stories

Whodunnit?
My story doesn't feature highly this genre, although the protagonist has to solve what is going on and how to overcome the problem.  For the reader, they know who is the antagonist and a reasonable knowledge of why from the outset.
Paranormal 
Paranormal – beyond normal scientific understanding and the natural world
Supernatural

Ghosts 

Poltergeists

Shapeshifters

The undead

Spiritually possessed
My story doesn't fit this genre, although there are some that believe that aliens fit into this genre.
Horror
Horror – Intended to scare
Frighten

Scare 

Disgust

Startle

Terror

Repulsion 

Loathing
My story does fit this genre in many respects but I see the thriller genre dominating.  Although there is some crossover, as the alien featured has elements of terror, repulsion and more – I believe the story fits better as a thriller.
So which genre does my book fall into?
These are the main genres that I could associate with the book and from the above examples and I conclude that I have written the following (using the two dominant genres): A Sci-fi Thriller 
Perhaps I will shift the story timeline slightly into the future so I can truly say it is Science Fiction – although I don't want to it seems to make commercial sense. I am not averse to tweaking if it helps get the book out there, without really altering the story.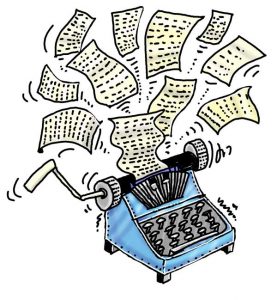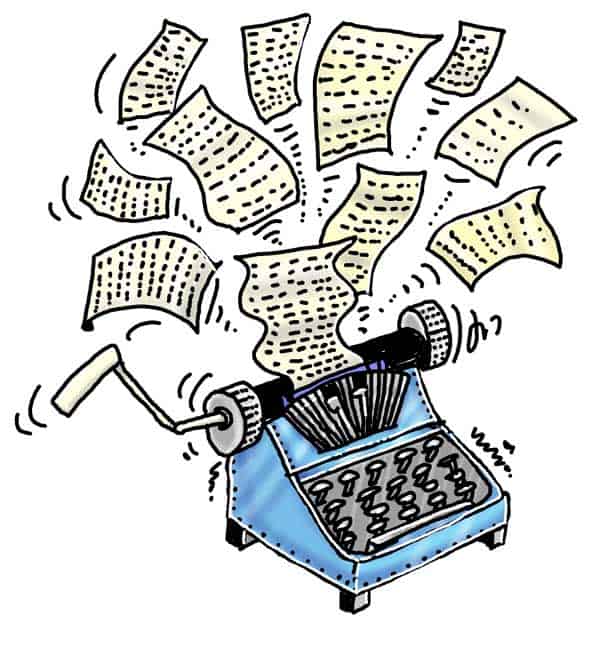 I needed a break from writing my book and wrote some short stories.  When being sidetracked writing the 'shorts' turned into a great opportunity more…