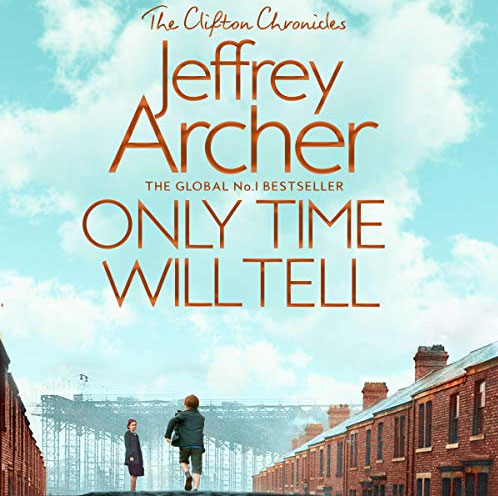 I haven't read a Jeffrey Archer novel for quite a few years.  'Only Time Will Tell'  is the first in the seven-book Clifton Chronicles and It surpassed all his previous novels I have read.  The first novel follows two families, in Bristol UK, at opposite ends of the social scale from the end of the first to the beginning of the second world war. It is a tale of class and the struggle for one very intelligent working class boy to elevate himself above the poverty that surrounds his family.
The two families are inextricably linked with a dark family secret, that haunts them through two decades and beyond.  A family secret that could devastate everyone.
Archer, the ultimate storyteller, masterfully draws you into the plot and beautifully crafted back-stories in such a way that I found it difficult to stop listening to the audiobook.  I 'binged' the 12 hours and thirty-five minutes of the book over two days end loved every minute, listening to the plot unfolding.  The characters are brilliantly portrayed and Archer's skilful use of their interaction and drama, exudes emotional impact from every page.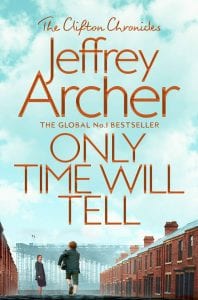 The narration is first class as you would expect from British Actor Roger Allam and British Actress Emelia Fox, but I believe the written word may have been even better in this case as it allows your own mind to take charge of accents and personalities.  However, both narrators provided some of the best narrations I have heard.
Only Time Will Tell  is available from Amazon UK and Amazon US
I have just purchased the second book in the Clifton Chronicles and would urge anyone who loves a superbly crafted story to read 'Only Time Will Tell' an absolute gem which I am sure will be regarded as a classic series in the future.  If you do take my advice I guarantee you will read on as I have done into the next book in the series and beyond.  Bravo Mr archer!