When I wrote the first book in my space opera series I considered self publishing v traditional publication and  decided to take the self publishing route on Amazon, but have often wondered if I would have fared any better through traditional publishing route.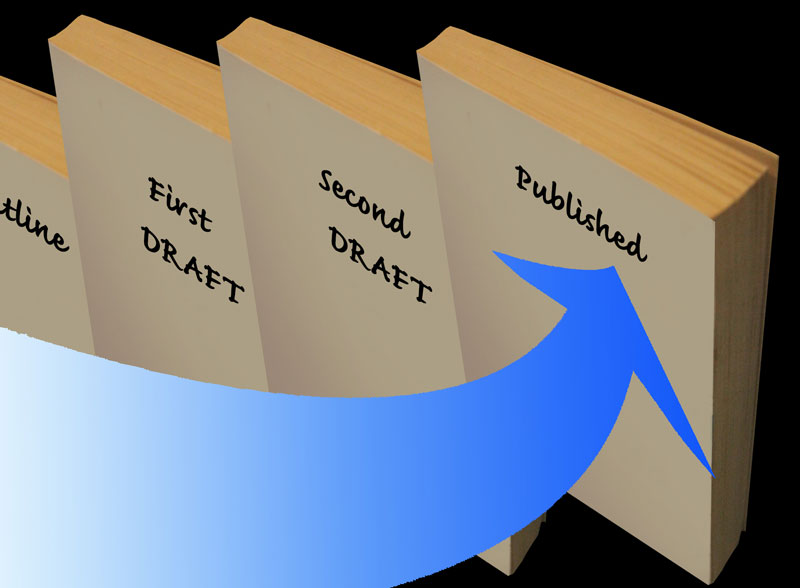 It is such a highly competitive market, particularly now that it is so easy to self publish and the traditional route is fraught with pitfalls. If you are new to this here are the main pro's and con's for both forms of publishing:
Self-Publishing:
Advantages:
Control Over Content: With self-publishing, you have the final say in every aspect of your book, from the plot to the cover design. This level of creative control can be appealing to many authors who want their vision to remain intact.
Speed and Flexibility: Self-publishing offers a much quicker route to getting your book in the hands of readers. You can set your own timelines, making it ideal for authors who want to release books rapidly.
Higher Royalties: Self-published authors typically earn higher royalty percentages per book sale. While traditional publishers often offer royalties in the range of 10-25%, self-publishing platforms can provide 35-70% or more of the book's sale price.
Accessibility: Self-publishing has become increasingly accessible due to online platforms like Amazon KDP, IngramSpark, and others. This means that anyone can publish a book, making it ideal for niche markets and unique, specialized content.
Freedom to Experiment: Self-publishing allows you to explore unconventional genres, styles, or formats that traditional publishers might consider risky. It's an opportunity to test the waters and innovate.
Disadvantages:
Limited Resources: As a self-publisher, you are responsible for sourcing and financing services like editing, cover design, and marketing. This can be costly and time-consuming.
Marketing Challenges: Self-published authors must become entrepreneurs, investing time and effort in marketing and promotion. Building an audience, gaining visibility, and competing in a crowded market can be daunting.
Stigma: Despite the growing success of many self-published authors, there can still be a lingering stigma associated with self-published books. Some readers may assume self-published books are of lower quality.
Distribution Hurdles: Self-published books often face challenges in reaching physical bookstores and libraries. They rely heavily on online sales, which may limit their visibility.
Traditional Publishing:
Advantages:
Professional Support: Traditional publishers offer a team of professionals, including editors, designers, and publicists, to ensure the highest quality for your book. This support can lead to a polished final product.
Wider Distribution: Traditional publishers have established relationships with bookstores, distributors, and libraries, increasing the chances of your book appearing in physical locations.
Credibility: Being traditionally published can lend a certain level of credibility to your work. The traditional publishing industry is associated with quality and market validation.
Advance Payments: In some cases, authors receive an advance payment against future royalties, providing financial support during the writing and editing process.
Disadvantages:
Loss of Control: When you sign with a traditional publisher, you relinquish control over key decisions like cover design, pricing, and marketing strategies. The publisher often has the final say.
Longer Timelines: Traditional publishing typically involves a lengthy process, often spanning a year or more from manuscript acceptance to book release. This can be frustrating for authors eager to share their work.
Lower Royalties: Authors usually receive lower royalty percentages per sale. It may take longer to see substantial income from book sales, particularly if your advance needs to be earned out.
Rejection and Alterations: The traditional publishing industry is highly competitive, and many authors face rejection. Even accepted manuscripts may undergo substantial editing or changes to fit current market trends.
Conclusion – Self-Publishing v Traditional Publishing
Choosing between self-publishing v traditional publishing hinges on your personal goals, resources, and preferences. Some authors prefer the creative control and potential for higher earnings offered by self-publishing, while others seek the professional support, credibility, and wider distribution channels provided by traditional publishing. Hybrid publishing, a combination of both approaches, is also an option for authors who wish to tailor their publishing strategy to their specific needs and goals.