Some authors plot a fiction book while others, like myself in my first sci-fi series, while others plot the process from start to finish or use a combination of both.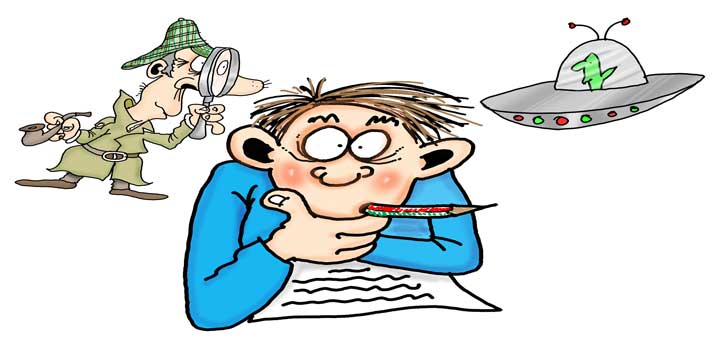 I have adjusted to the combination  of both methods of writing fiction, particularly as muy books have substantially increased in length and more control over the sequence of events  is necessary.
Plotting a fiction book involves creating a structured sequence of events and conflicts that drive your story. Here's a simple step-by-step guide on how to plot a fiction book, illustrated with examples:
Idea Generation:

Example: Let's say your idea is to write a story about a detective solving a murder in a small, tight-knit community.

Character Development:

Example: Create your protagonist, Detective Sarah Turner. She's a brilliant investigator but struggles with her own troubled past. Her personal issues make her determined to solve the case, even when the townspeople are against her.

Outline:

Create a basic outline or structure for your story. In this case, you could start with Sarah's arrival in the town, the discovery of the murder, her investigation, and the resolution.

Conflict and Stakes:

Define the central conflict. In our example, the conflict is the murder and the town's resistance to outsiders, making the stakes high for Sarah's reputation and her quest for justice.

Subplots:

Develop subplots to add depth. A subplot could involve Sarah's estranged relationship with her family, which becomes more challenging as the investigation progresses.

Setting:

Describe the setting of the small town, its quirky inhabitants, and how it impacts the investigation.

Pacing:

Plan the pacing to build tension. Start with the murder, reveal clues gradually, and introduce red herrings to keep readers engaged.

Inciting Incident:

Sarah arrives in town and is immediately met with hostility when she starts asking questions about the murder. This is the inciting incident that sets the plot in motion.

Rising Action:

As Sarah investigates, she discovers secrets, faces threats, and confronts resistance from the townspeople. The rising action includes uncovering clues, building suspects, and escalating tension.

Climax:
The climax occurs when Sarah confronts the true murderer. It's a high-stakes, dramatic scene where the truth is revealed, and Sarah's life is in danger.
Falling Action:
After the climax, the murderer is apprehended, and loose ends are tied up. Sarah mends her relationship with her family.
Resolution:
The resolution shows how Sarah has changed. She's learned to let go of her past and has gained the town's respect. The murder case is solved, and justice is served.
Editing and Revision:
Beta Readers and Feedback:
Get feedback from beta readers who can provide input on the plot's strengths and weaknesses.
Final Draft:
Make any necessary revisions based on feedback and finalize your manuscript.
Title and Cover:
Choose a compelling title that captures the essence of your story. Design an engaging book cover that entices potential readers.
Publishing:
Decide on your publishing route, whether it's traditional publishing or self-publishing, and follow the appropriate process.
Marketing:
Promote your book through various marketing channels to reach your target audience.
The key to a successful fiction plot is to create a compelling story with well-developed characters, a clear central conflict, and a series of engaging events that keep readers hooked. Your plot should guide your characters through challenges and transformations, making the journey as important as the destination.