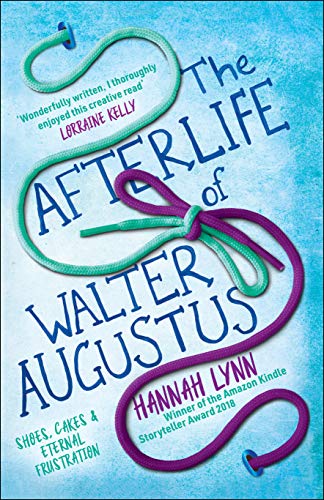 I read The Afterlife of Walter Augustus after listening to Hannah being interviewed on the Self Publishing Formula Podcast.  Intrigued by the premise of the story and impressed with the awards the book has received, I immediately bought it.
Winner of the 2018 UK Kindle Storyteller Award
Gold Medalist for Best Adult Fiction Ebook – IPPY Awards 2018
Finalist of The Wishing Shelf Award 2018 
Recipient of B.R.A.G Medallion Award
Walter Augustus has been long dead and remains stuck in limbo until there are no souls alive that remember him. 
After such a long wait he believes he will shortly move on into the next phase of the afterlife.  Unfortunately, Letty Ferguson finds an ancient copy of Walters Book of poems which threatens to keep him in eternal limbo.
A fabulously crafted story of supernatural shenanigans with several twists and turns as Walter's paranormal skills attempt to save him.  An ouija board, a deranged clairvoyant and several bizarre characters add to a really special book. 
I couldn't put this down.  It made me laugh out loud in so many places.  Hannah Lynn has a special gift for drawing you right into her characters' world, experiencing their every emotion.  One of the best books I have read for a long time.  
Hannah Lynn, from the Cotswolds, UK first began writing short stories while she was a physics teacher.  Drawing inspiration from her students she progressed to writing adult fiction. She now lives in the Austrian Alps with her family. 
Hannah was kind enough to allow me to ask her how she wrote such a remarkable book…
The Afterlife of Walter Augustus is one of the most original, quirky enjoyable and well-written books I have ever read.  Where did the inspiration come from?
Thank you so much. I had been wanting to write a book with an afterlife theme for some time although the first few versions didn't work at all. 
I can actually remember exactly when the idea of Walter came to me as I was in a really bad mood at the time!
It was the weekend of my birthday and we were meant to be going on holiday, but my husband was unwell so we had to cancel. We also had visitors over, so between checking on my husband,  looking after visitors and working I felt completely run off my feet.
One of our guests was watching a TV programme about a psychic, and that got me thinking about the afterlife, and how there was enough space for everyone.
I was still mulling over the concept when the idea of Walter being trapped until he was forgotten sprang into mind, It all went from there.
What was your process for writing in terms of planning the storyline?  Do you prepare an outline or just dive in and write?
I am planning more and more, but generally, I always know where the book will end and I always have a few key scenes sorted in my head. Once I have the overall arc sorted I will write a couple of sentences for each of the chapters, before I get stuck in.
You wrote the first draft of The Afterlife of Walter Augustus in 17 days.  How long had you spent thinking about it beforehand to get it written so quickly?
I think I spent about two weeks putting together ideas, thinking about the different plot points and researching various aspects of the story. Then once I started writing, I didn't stop!
After writing the first draft so quickly it took a further two years before you were happy enough to publish.  Could you describe the editing process and why it took such a long time compared to the first draft?
 In the first draft, I got all the initial ideas down, made certain that I had a viable story and helped me build my world. A lot changed in the different drafts. Letty went from being in her early twenties with a hopeless boyfriend to a middle-aged baker with low self-esteem.
Walter went from being an apothecary to a veterinary surgeon and eventually to a farrier. It was another three drafts until I was happy to show it to my husband – who then completed a further developmental edit – before I fixed up those issues and sent it off to my editor.
I left a bit of time between each of the edits and worked on other projects in that time.
Your vibrant characters bounce off every page which for me was the most enjoyable aspect.  Did you draw from real-life characters to create them?
Thank you. I think I take parts from people, but not always deliberately. There are certainly parts of me in Letty! Mostly, I spend so much time thinking about the characters that they become entirely real in my mind, which I think helps with the writing.
 

I love the cover of the book it is really striking.  Did you design it yourself or was it a professional cover designer?
It was a professional designer. (I wish I was that artistic!) I really love it as it's so simple, but it conveys so much of the story. 
Although this appears to be a standalone book could there ever be a sequel to The Afterlife of Walter Augustus?
I have toyed with the idea, but I'm particular about sequels. It would have to be a very strong idea for me to see that through and I just don't think I've got that at the minute. But I won't say no!
Where can readers buy The Afterlife of Walter Augustus and is it also available on audio?
The book is available on Amazon. It should also be out on as an Audible Exclusive, which is super exciting, by the end of the year (Fingers crossed!) and the German translation will be out in September.
Visit Hannah Lynne's Author web site here…
You can sign up for Hannah Lynne's Newsletter here…
Buy The Afterlife of Walter Augustus on Amazon here… #ad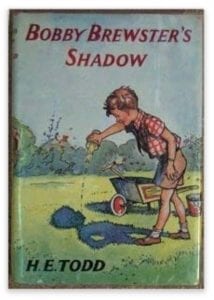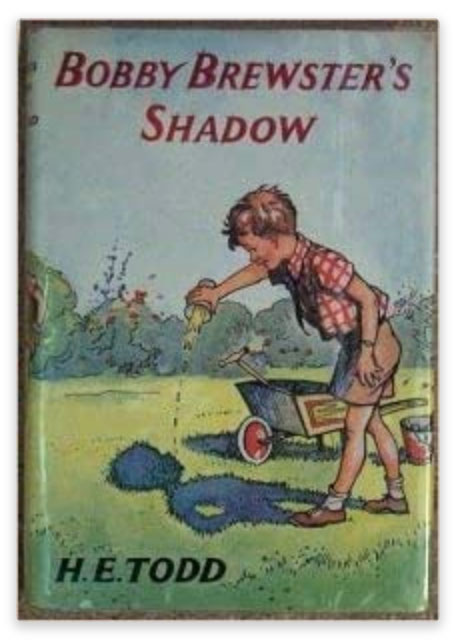 Why do I want to write? – a potted history