I never got to grips with  punctuation when I was in school and can never remember all the various punctation marks and when and wehere they should be used (or not used).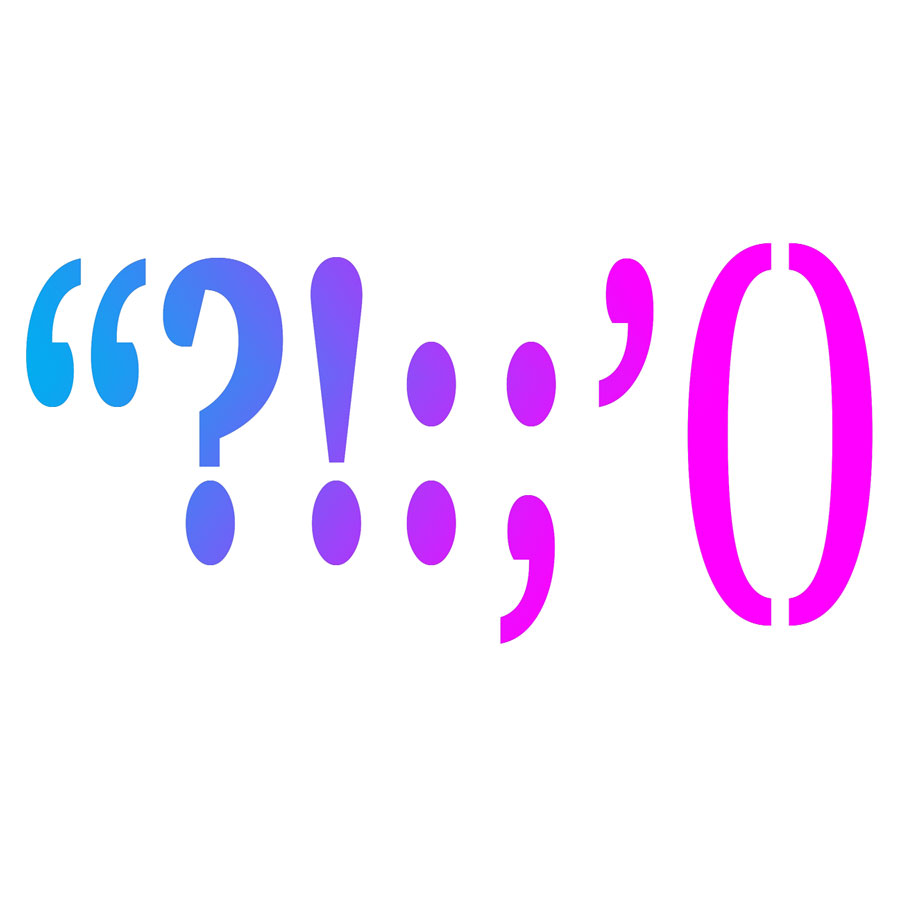 I have created this list as an easy reference point which I found really useful while creating my books.  thankfully there are software tools now available to do the job for me such as ProWritingAid.
But it as an author it is essential to be conversant with punctuation marks.  Here is a list of some common grammatical punctuation marks and figures with examples of their use for clarity:
Comma (,): Commas are used to separate items in a list, set off introductory phrases, and create clarity in sentences.

Examples:

She likes to read, write, and paint.

After the meeting, we went for lunch.

Semicolon (;): Semicolons are used to connect closely related independent clauses, providing a stronger connection than a comma.

Examples:

He is a great musician; she is a talented painter.

The rain stopped; the sun came out.

Colon (:): Colons are used to introduce a list, explanation, or example.

Examples:

Please bring the following items: a notebook, a pen, and your laptop.

There's one thing I need now: a good book.

Hyphen (-): Hyphens are used to join compound words, clarify meanings, and connect words within a phrase.

Examples:

The well-known author is coming to the conference.

A two-thirds majority is required to pass the bill.

Dash (— or -): Dashes are used to set off parenthetical information or emphasize a point.

Examples:

The weather—unpredictable as always—made outdoor plans difficult.

She always arrives on time—even early.

Quotation Marks (" " or ' '): Quotation marks are used to enclose direct speech, titles, and to indicate irony or special meanings.

Examples:

He said, "I'll be there in five minutes."

The song is titled "Yesterday."

Apostrophe ('): Apostrophes are used to indicate possession or contraction.

Examples:

Sarah's book (possession)

It's a beautiful day. (contraction of "it is")

Parentheses ( ): Parentheses are used to enclose supplementary or explanatory information within a sentence.

Examples:

The concert (which lasted for two hours) was fantastic.

She completed the project (finally) on time.

Ellipsis (…): An ellipsis is used to indicate the omission of words in a quotation or to suggest a trailing-off thought.

Examples:

"I don't know… it's just not the same."

She said, "I was thinking… well, never mind."

Brackets ([ ]): Brackets are used to enclose editorial comments or to clarify or add information within a quotation.

Examples:

He [the speaker] emphasized the importance of teamwork.

The original text read, "He [the boy] is playing."

Exclamation Mark (!): Exclamation marks are used to convey strong emotion or emphasis.

Examples:

Congratulations on your promotion!

What a beautiful sunset!

Question Mark (?): Question marks are used to indicate a question.

Examples:

Where are you going?

How did you find this place?
These are some of the most common grammatical punctuation marks and figures, along with examples of their use in sentences. Proper use of these marks is essential for clear and effective communication in writing.