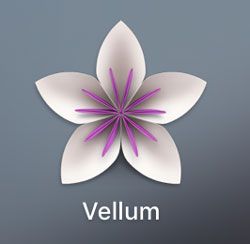 Before I discovered Vellum software my first book 'Apollo Explorer' published on Amazon AD, was created using Microsoft Word and it was more by luck than judgement that it uploaded almost (but not quite) correctly. I knew I needed to either pay someone who had the skill to format the manuscript, or I had to find some software that could do the job. I heard about Vellum software from The Creative Penn Podcast and decided to invest in the software which turned out to be a great investment and now, I couldn't do without it.
So what is Vellum software and what can it do for you if you are an author wishing to self publish?
Vellum software is a  tool designed to help authors and publishers format and produce professional-looking ebooks and print books. It streamlines the process of formatting and designing books, making it easier for authors to self-publish their work or for publishers to create high-quality books. Here's how Vellum works for authors:
User-Friendly Interface: Vellum provides an intuitive, user-friendly interface that allows authors to work on their book formatting without the need for extensive technical knowledge.
Importing Content: Authors can import their book content from various sources, including Microsoft Word, plain text files, or an existing EPUB file.
Style Templates: Vellum offers a range of professionally designed book templates and styles. Authors can select a template that matches the genre and style of their book.
Book Styling: Authors can customize the formatting of their book, including fonts, line spacing, headings, page layout, and more. Vellum allows for a high degree of customization to ensure the book looks exactly as desired.
Chapter and Section Breaks: Authors can easily manage chapter and section breaks, ensuring that their book is organized and formatted correctly.
Image Integration: Vellum allows authors to insert images into their books and adjust their placement and formatting.
Cross-Platform Compatibility: Vellum supports both ebook and print book formatting, and it optimizes content for various e-readers and print-on-demand services like Amazon KDP.
Real-time Preview: One of Vellum's standout features is its real-time preview, which lets authors see how their book will look on different devices and in various formats, such as Kindle, iBooks, and PDF.
Interactive Elements: Authors can add interactive elements like hyperlinks and tables of contents to enhance the reader's experience.
Publishing: Once the book is formatted to the author's satisfaction, Vellum can export it as a ready-to-publish EPUB or print-ready PDF. Authors can then upload these files to platforms like Amazon Kindle Direct Publishing (KDP) or other self-publishing platforms.
Regular Updates: Vellum is known for its regular software updates, ensuring that it remains compatible with the latest industry standards and e-reader platforms.
Collaboration: Vellum also offers features for collaboration, allowing multiple authors or team members to work on a book together.
Vellum's primary goal is to simplify the book formatting process for authors, eliminating the need for them to have extensive technical skills or hire professional designers. It helps authors create books that not only read well but also look polished and professional, increasing their chances of success in the self-publishing market.