When it comes to writing, authors often find themselves at a crossroads, torn between two distinct approaches: pantsing and plotting. These are the yin and yang of the writing world, each with its unique set of advantages and challenges. In this article I explore the art of pantsing and plotting, dissecting their merits and demerits to help authors decide which path best suits their creative journey.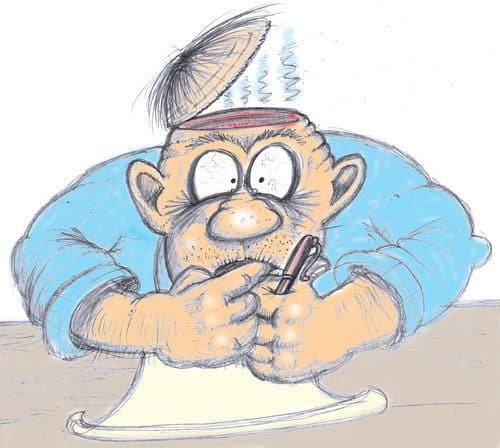 Pantsing and Plotting: The Pantser's Path
Pantsing, derived from the phrase "flying by the seat of your pants," is a writing approach where the author dives into their story with little to no pre-planning. Instead of meticulously outlining the plot and characters, pantser authors rely on inspiration and intuition to guide their writing. this is the way I started writing my  first Space Opera U-Sam series  adv but have since brought elements of plotting into my writing in my latest Morton Scientific Investigation series  adv.  I love pansing as  I, like the reader, am curious to find out what happens next.
Embracing Spontaneity
Pantsing is the ultimate embrace of spontaneity. It allows authors to follow the unpredictable twists and turns their stories take, often leading to unexpected, creative breakthroughs. For those who thrive on surprises, this approach can be liberating.
Unleashing Creativity
For many writers, overthinking and excessive planning can stifle creativity. Pantsing offers a freedom that encourages the imagination to run wild. Without the constraints of a preconceived plot, authors can discover hidden depths in their characters and narratives.
Fluidity and Adaptability
Pantsing excels at creating fluid, dynamic stories. Authors can pivot in response to changing inspiration, giving their characters the freedom to evolve naturally. It allows for a more organic connection between characters and plot.
Pantsing and Plotting
: The Plotter's Paradigm
In contrast to pantsing, plotting is a methodical, structured approach to writing. Authors who adopt this style meticulously outline their stories, with every detail of the plot and character development planned before writing commences.
Precision and Organization
Plotting is akin to constructing a roadmap for your writing journey. It ensures you have a clear path to follow, reducing the risk of getting lost or running into dead ends. For authors who prefer structure, this approach can be a game-changer.
Avoiding Writer's Block
One of the most significant advantages of plotting is that it provides a shield against writer's block. With a detailed outline, writers always know what comes next, making it easier to maintain a consistent writing routine.
Cohesion and Control
Plotting allows authors to maintain tight control over their story. It ensures that every plot twist, character development, and subplot aligns with the overarching narrative, leading to a well-structured and coherent final product.
Pantsing and Plotting
: The Pantser-Plotter Spectrum
In reality, few authors are exclusively pantsers or plotters. Most fall somewhere along a spectrum, combining elements of both approaches to suit their creative needs. Pantsing and Plotting seems to be the most used method of creating the book storyline.
Hybrid Authors
Hybrid authors take advantage of both pantsing and plotting. They might create a loose outline to provide structure while allowing their creativity to roam free within that framework. This approach combines the best of both worlds, promoting creativity and organization.
Discovery Writing
Authors can engage in discovery writing, a term used to describe the process of writing to discover the story. In this approach, the writer starts with a basic idea but remains open to surprises and detours. This allows the story to evolve naturally while keeping writer's block at bay.
Reverse Outlining
Some authors plot their stories as they go, a technique known as reverse outlining. After writing a chunk of their manuscript, they outline what they've written, helping them see the structure more clearly and make adjustments if necessary.
The Pros and Cons of

Pantsing and Plotting
To make an informed choice between pantsing and plotting, authors should consider the advantages and disadvantages of each approach.
Pantsing
Pros:
Unleashes creativity and inspiration.

Encourages spontaneity and surprise.

Fosters organic character development.

Well-suited for writers who thrive on exploration.
Cons:
Risk of writer's block and inconsistencies.

May require extensive revisions during editing.

Lack of structure can lead to meandering plots.
Plotting
Pros:
Provides structure and organization.

Reduces the likelihood of writer's block.

Ensures a coherent and well-planned story.

Easier to maintain a consistent writing routine.
Cons:
May feel restrictive and limit creativity.

Requires upfront time and effort for detailed planning.

Rigid adherence to the outline can stifle spontaneity.
Finding Your Writing Process
So, how can authors determine which approach is right for them? Here are some steps to help you find your writing process:
Self-Assessment: Reflect on your natural inclinations. Do you prefer structure and organization, or do you thrive on spontaneity and surprise? Are you comfortable with surprises, or do you prefer to have a clear plan?
Experiment: Don't be afraid to try both methods. Start a project where you pants your way through the first few chapters and then switch to plotting, or vice versa. See which approach feels more comfortable and productive.
Recognize Your Goals: Consider your writing goals and the type of story you want to tell. Some genres, like mystery or thriller, may benefit from a more structured approach, while literary fiction or fantasy might allow for more creative freedom.
Adapt and Evolve: Your writing process may evolve over time. What works for you now may not work in the future. Be open to adapting and trying new methods as you grow as a writer.
Seek Advice: Connect with other authors who share your preferences or who have successfully navigated the challenges of the other approach. Their experiences can provide valuable insights.
Conclusion
In the end, whether you are a pantser, plotter, or something in between, there is no one-size-fits-all approach to writing. The key is to embrace the method that fuels your creativity and keeps you inspired and you may  find that your method evolves over time. I started totally as a pantser with my first Space Opera Series but have combined pantsing with plotting with  my latest Morton  Scientific Series, mainly due to maintaining continuity for much longer books. Finding your unique balance on the pantsing-plotting spectrum is a personal journey that evolves with each story you tell. So, embark on your writing adventure, explore both sides, and let your words flow as you discover the process that best suits your authorial identity.