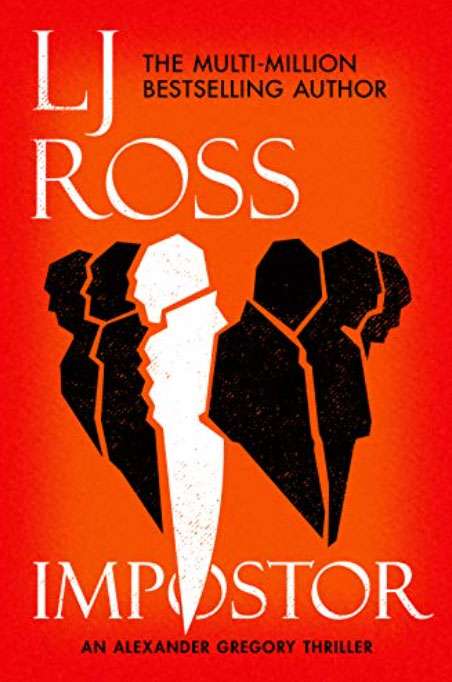 This is the first in the Alexander Gregory thriller series by LJ Ross and the first by her that I have read. She is the author of the award-winning DCI Ryan series (with currently eighteen books)  and has recently published the fourth book in her new series in which Alexander Gregory, a psychologist and criminal profiler is the protagonist.
Imposter is set in Ireland following a murder which has shocked the local community and is proving impossible for the local Garda to solve.  Alexander Gregory is called in to provide a fresh pair of eyes. 
What I liked about the book was that I found myself continuously trying to guess who the murderer was and without adding a spoiler it was so well done that I was kept guessing to the end.
LJ Ross is very good at bringing out the characters within the story so that you really get a feel for the setting, the people and their lives, creating a far more layered story.
It was also good on the tension level with internal politics, backstory relationships and the problems London based Alexander Gregory faces as an outsider feeling like an intruder.
Emotionally it is pretty good but I didn't quite get totally drawn into feeling the characters emotional states in each scene, probably because I listened to the audiobook.  Although the narrator was very good and did an excellent job of the individual accents, there was something lacking.  If I had read the book I felt it would have been much more emotionally engaging.
I will read the second book in the Alexander Gregory Series, rather than listen.
The plot was very good, well laid out and concluded well.  It just left me wanting slightly in terms of depth but I think this may be resolved by reading the book rather than listening.
If you would like to buy Imposter it is available from Amazon on the links shown below.
Available from Amazon here…   UK.

.  USA.