Book Goals 2023
I am ready to launch a brand new series in mid 2023.  After my recent four book U-Sam Space Opera adventure series I decided to go back to an idea I had pre-Covid that has been nagging at me.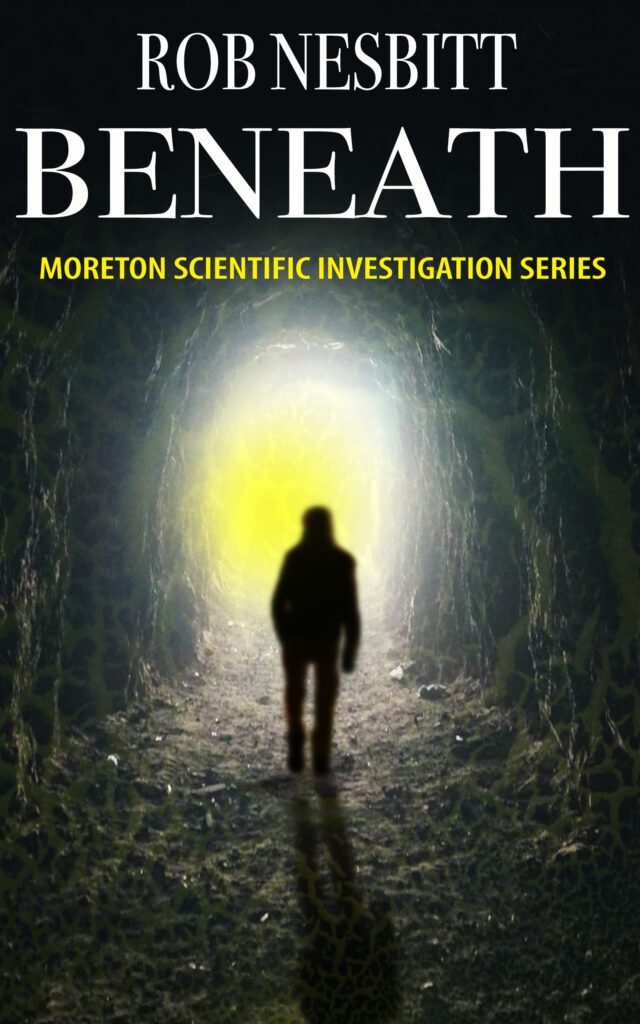 The idea of a Scientific Investigation team with an extra terrestrial twist based on Earth, rather than flying around the heavens, started to take shape. I based the team in Moreton-in-Marsh, a small market town in the Cotswold's (UK) as I know the area quite well, from six months spent at the Fire Service College, back in the early 90s.
The seed of the idea actually came from a short story I read in high school (donkeys years ago!) called The Ruum, by Arthur Porges in which an alien machine was deposited in America, during the Jurrasic period, to collect and sedate living samples. The aliens never returned to collect and it continued capturing and storing animals to the present day. By chance, an explorer discovers the Ruum and is chased for miles by the machine to add him to the collection. It inspired me to think 'what if aliens were deposited on earth for a more sinister purpose?'
"Beneath' (proposed title) is the first book in my new series. Two aliens, from a distant galaxy are  shipped in to the Cotswold's to begin an extermination program of all life forms on the planet. There is a problem and the remaining alien hibernates for a very long period of time, waking in the present day. 
It is centred around this small market town, where people, farm animals and pets begin to disappear. A local Scientific Investigation team headed by Ben Sharman are thrown in the deep end to solve and resolve the mysterious abductions, battling against alien technology, whilst being frustrated by political and military interference.
'Beneath' has been fully written and edited by my professioinal editor Melanie Underwood, who is a no nonesense Yorkshire lass  who tells you as it it is – please or offend – which is exactly what you need when writing. I have also self edited the first draft to within an inch of its life! At almost 100,000 words it was a bigger challenge than the U-Sam series which were much shorter novellas, but hugely satisfying to write as there was more scope for plot and character development.
Although much of the story is 'not of this world' I have also focused on the characters in the team, their relationships and team dynamics, to make it a far more human story than pure scifi.  A sort of Detective meets Silent Witness meets Captain Kirk!
Moreton Scientific Investigation Series – Book 2 'Arrival'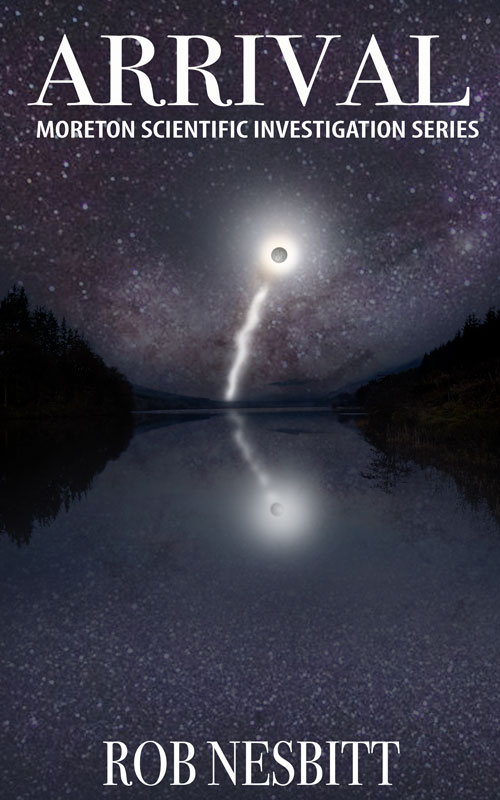 'Beneath' to be published in mid 2023 will be closely followed by the second book in the same series which I am aiming to make available for pre-order in June and publish in August 2023 Provisionally titled 'Arrival' the story, with Ben Sharman, kicks off in the Brecon Beacons, South Wales and finds the team chasing their tails around the country as far north as Cumbria, after an alien craft crash lands in a Welsh reservoir.
Moreton Scientific Investigation Series – Book 3
The third book in the series (currently untitled) is again connected to water with the team investigating strange and horrific incidents along the canal network in London. This follows a robbery at the new 'Museum of Alien Life' London, in which a small fragment of stolen meteorite ends up in Limehouse Basin and a chain reaction of events drags the team in to investigate. I am currently writing the third book and should (fingers crossed) have it ready for pre-order in August this year.
U-SAM Series – Book 5 Update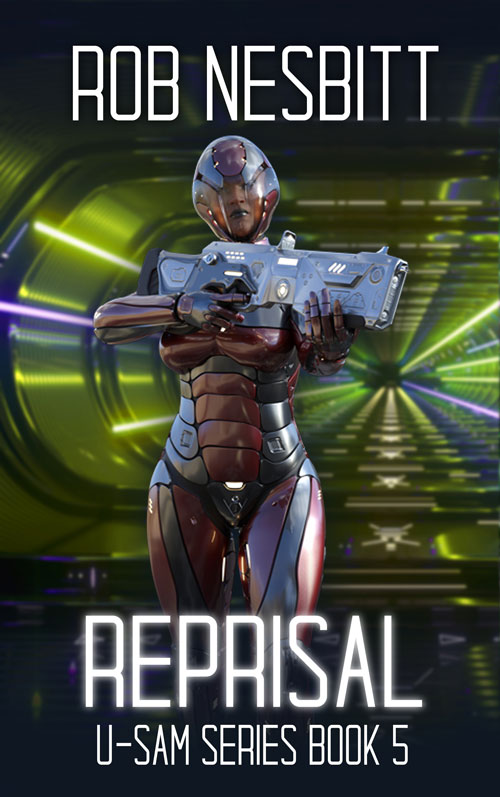 I have had many emails asking when the 5th book in the U-Sam series is being published.  It is half written, but I took a pause to get the Moreton Scientific Investigation series underway. The fifth book will be published in July/August – 'Reprisal' and the cover are provisional and knowing me – I'll be tweaking both!
With a complete fit out of the Apollo Explorer with some innovative Artificial Intelligence installed, the crew embark on a new mission but get totally sidetracked following the death of Jiyan's Grandfather who leaves her a mysterious artefact.  I can't wait to finish this book in the series as I think it will be the best so far. – Watch this space!
Other goals this year (after I have finished the above) is to continue with the new moreton Scientific Investigatiion series, to write at least three books (I am on a mission this year) and publish at least two of them before the year is out. Long term ambition is to fill a bookcase with my own books – Happy New Year!